Check-in Automation Software Fully Integrated With Avantio
Chekin seamlessly integrates with Avantio, empowering lodging businesses like yours to increase revenue and elevate the guest experience.
Streamline operations


Boost guest satisfaction
Generate extra revenue per booking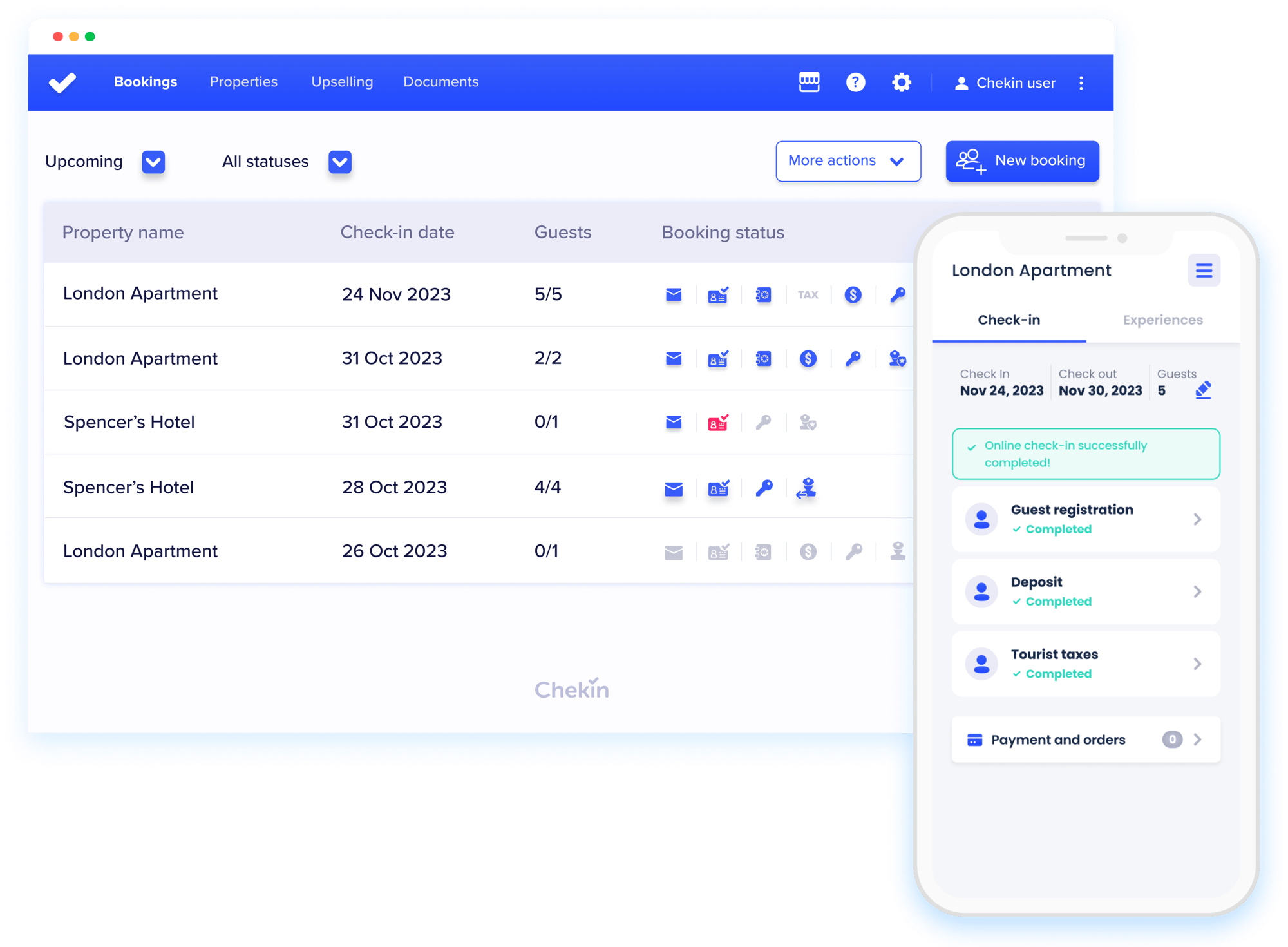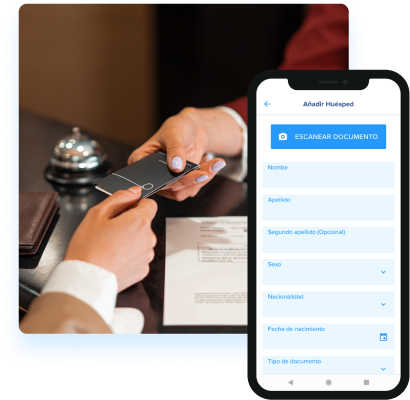 Chekin & Avantio: Elevate Efficiency, Elevate Experience
Synced Data:
Effortlessly unite all your listings and reservations in Chekin's automatic sync.
Personalized Online Check-in:
Online check-ins tailored to host preferences, sent in a snap.
A 2-way Integration:
Guest data seamlessly returns to Avantio upon registration.
Seamless Connection:
Smart lock codes return to Avantio, allowing the host to send them directly from the Avantio platform.
Online Check-in
Let guests seamlessly check-in on their own from any device with no app downloads required.
Legal Compliance
Automatically send guest registration slips to the authorities in your country.
Tourist Taxes
Automatically calculate and collect tourist rates for any country or region in the world.
ID Verification
Verify the identity of your guests remotely at any time and avoid fraud.
Trusted by +50,000 Properties Worldwide

"We chose Chekin over other alternatives because we found it to be the most complete tool. It covered several needs for us, among others, guest registration and the automatic sending of data to local authorities. Also, it is completed integrated with our PMS, Avantio, so everything works smoothly" Rut Ramos, Operation Manager from SmartRental Group